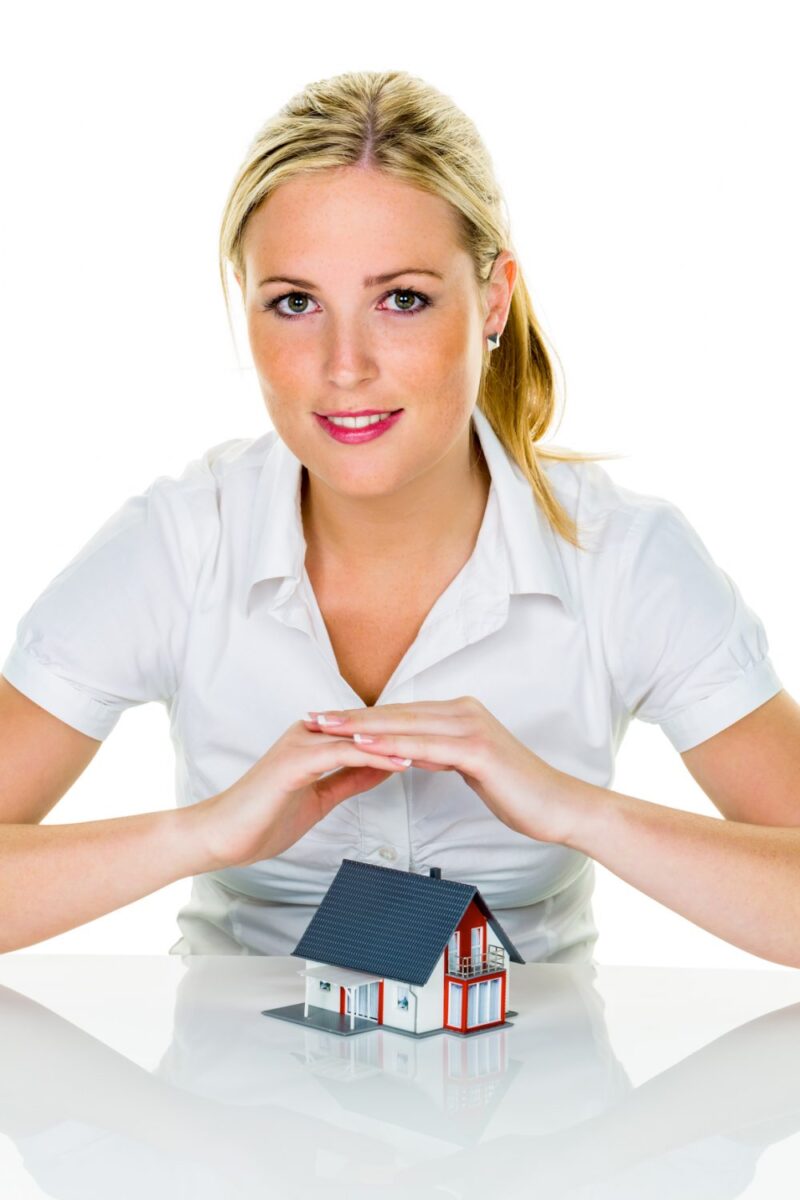 At Gold Coast Flood Restorations, we know that homeowner's insurance can be so confusing. We would like to share some insurance buzzwords that you may encounter during your claim process. Hopefully, this will help you understand them a little easier the insurance system. If you have any questions, please feel free to contact us at the office at 888-373-9243.
Insurance Claim Buzz Words
It is important to understand certain Insurance terms when you evaluate your policy and/or attempt to settle your claim for damages.
As a policyholder negotiating the settlement of an insurance claim, you are involved in a business negotiation. It may be hard to be objective, as you will have a personal and emotional view of your situation. To the insurance company its representative and courts that may eventually become involved in your claim, the situation is strictly business, and contract conditions and legal precedence will not be modified to comply with your personal sentiments.
Claims submissions, negotiation, and settlement terminology from one insurance company to the other can vary, but the following common terms may assist you in understanding what your insurance company is talking about.
Actual Cash Value (ACV)
A dollar value placed on damaged property equals replacement cost less depreciation. Actual cash value is derived by fixing a new price for the same or similar item and deducting for wear and tear and obsolescence.
Additional Living Expenses
Any additional expenses incurred for food, lodging, transportation, and other daily needs, resulting from an insured loss.
Adjuster
One who represents the insurer or homeowner in arranging the settlement of a claim. See claims representative, independent adjusters, and public adjuster.
Agent
One who solicits insurance business on behalf of the insured. An employee of the insurance company for the sale and service of insurance contracts.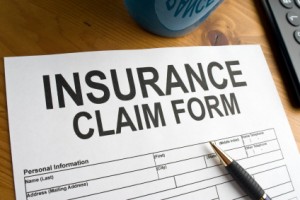 Assignment of Claim
An assignment of insurance claim is a document that you sign in order for the restoration contractor to represent you or the Insurance company on your behalf.
The advantage of assigning your insurance claim to a qualified restoration contractor is that the contractor can handle your insurance claim and the repair work from start to finish, usually just the amount of your deductible.
You may also be asked to sign, along with the assignment of the insurance claim, a special power of attorney. This document should be limited to authorizing your restoration contractor to represent you only for the specific claim and should be deemed void upon completion of the work and final claim settlement.
Bad Faith
This generally means not dealing fairly. If your insurance company denies your insurance claim without a valid reason, they may be dealing in "Bad Faith". If their settlement offer is unreasonably low, and they refuse to discuss the settlement anymore, they may be in bad faith. An act of willful deception in furtherance of a sinister or dishonest motive.
Board Up (Cover-up)
Emergency repairs to secure the property from further damages or loss.
Building Code Upgrade Coverage
Building code upgrade coverage requires an endorsement or addition to your existing policy coverage. This coverage is designed to afford protection to you for the ever-changing safety and environmental legislative and regulatory modifications. It will cost an additional fee to have this kind of coverage attached to your existing policy. For example, this kind of coverage can affect electrical, plumbing, and structural code changes. Code changes could prove to be extremely costly if not protected by this kind of policy endorsement.
Contents
Unscheduled personal property is usually described as the "contents". It is called "unscheduled" because the contents are grouped within a broad category without listing specific items. It includes furniture, clothing, books, appliances, and other personal property.
Coverage
The amount and extent of protection under an insurance contract.
Deductible
The deductible is paid directly by the homeowner and is the amount that must be exceeded in damage costs before your insurance company becomes liable under a covered insurance claim.
Depreciation
A reduction of worth arising from age, use, or obsolescence. Depreciation is usually determined by calculating the difference between how long an item is in use against its life expectancy. Insurance companies have guidelines, which can be used for this purpose, however, it is important to understand that there is considerable variation in determining the life expectancy of an item and the guidelines should be adjusted accordingly.
Endorsements
An endorsement is a document provided by your insurance carrier that may provide additional coverage for specific items not covered by the original policy. The basic homeowner's policy covers personal property in general, called "unscheduled" personal property. Personal property covered under an endorsement policy is specifically "scheduled" meaning the property is listed and described separately and should be covered in a loss. Often times homeowners have an endorsement for Mold in their policy that will provide coverage for mold remediation.
Exclusion
Provisions in the policy, state certain, circumstances that bar coverage. Mold can often be an exclusion. Please read your policy to find out if it is excluded before you file a claim.
Hidden Damage
Damages, which are not discoverable under reasonable inspection.
Independent Adjuster
A person or firm who holds himself or herself out for the employment of claims adjustment to more than one insurance company.
Insurance Commissioner
Each state has an Insurance Commissioner, Most are appointed by the Governor of the state, although some are elected officials. The Insurance Commissioner's office is given the task of monitoring the activities of insurance companies, assuring proper compliance with state laws regulating insurance companies, and monitoring whether companies are solvent (able to meet all financial responsibilities.
Insured
The buyer of an insurance policy is the homeowner.
Investigation
This is the procedure an insurance representative (adjuster) is obligated to follow in order to create the claim file for the insurance company. Don't be intimidated by the term "Investigation". The company is not investigating you (unless you have a history of fraudulent claims); it is merely investigating to determine its responsibilities in paying your claim.
Limits
The maximum amount the insurance company will pay on a particular loss. Please review this carefully as condominium and rental policies sometimes have lower limits.
Line Item Bid
A detailed bid for restoration work listing each area of restoration and its cost.
Living Expenses
If the dwelling becomes uninhabitable because of a loss covered in the policy, the insurance company should pay the costs of living over and above what the insured normally spends.
Loss
Injury or damage sustained by the policyholder is the basis for filing a claim.
Loss of Use
Additional expenses incurred as a result of the homeowner's loss of property. See Additional Living Expenses.
Low Ball
A term used within the insurance industry that indicates an estimate that is too low to be considered a reasonable estimate for completing repairs properly. Be aware that this is often the case when the insurance company sends out their "preferred" vendor. You have the right to use the company of your choice to make repairs to your home.
Mitigate
To reduce the potential of further damage or lessen the degree of what has already been damaged.
Mortgage Inspector
A representative of a mortgage holder who verifies the work progress of restoration to an insured dwelling, in order to release some or all funds for payment.
Policy Limits
Virtually all property coverage policies indicate a policy limit The terminology used for "policy limit" can be those very words or can be expressed as "amount of insurance", or "limit of insurance". Policy limits are normally the maximum that can be paid on the claim regardless of the actual value of the property damaged.
Premium
The amount of money a homeowner pays for insurance, the cost of coverage.
Proof of Loss
A claimant's formal statement to the insurer, which is used to determine the insurer's extent of liability,
Proof of Loss Form
This is a form provided by either your agent or your claims office, It is required to be submitted with your claim for damages. It is a document, which asks you the policyholder to provide information concerning your loss. There is space provided for a brief description of your loss, but you should not rely on this minimal information site to settle your claim. You must attach separate paperwork, which substantiates your expenses, estimates of repair, and settlement request. Be aware that in the event of a lawsuit, any information in writing may be obtained in a court of law as evidence. Be as accurate as possible.
Replacement Cost
Replacement cost generally means that the insurance carrier is responsible for the full cost of repair or replacement of the damaged property, without deducting for improvements or depreciation.
Rider
An addition or amendment to a policy, which is attached to and incorporated into the terms of the policy. See endorsement
Scope of Damages
A contractor's list of structural damages, combined with an explanation or the method of repair and their cost.
Scope of Repair
An organized and concise 'l;'rittet1 detailed estimate of the necessary repairs and actions that must take place in order to bring about a complete restoration of your home.
Supplemental
An addition to the original claim for newly discovered hidden damages.
Telephone Log
This is a record of all communications that you have with your insurance company. The insurance company representative has been trained to maintain a log within the claim file. In case the representative leaves his employment, becomes sick or is replaced, another representative can take over where the previous representative left off You should create and maintain your own settlement file and include a telephone communications log of your own. Simply enter the date when you make contact with the insurance company and/or agent, and summarize the conversation or request of the insurance company for additional information or documentation. Get the names of the people you speak with and write down anything that the representative might say which is contrary to your settlement position. If you call and the part)' you want to speak with is out, note that as well.
Insurance Claim San Diego CA
Serving San Diego and San Diego County for over 30 years with quality work and great service. We also service these cities – Chula Vista, El Cajon, La Mesa, Spring Valley, and Lakeside. Poway, Ramona, Alpine, Julian, Santee, Coronado, Imperial Beach, Pacific Beach, La Jolla, University City, Tierrasanta, Rancho Penasquitos, Rancho Bernardo, Rancho Santa Fe, Encinitas, Del Mar, Solana Beach, Leucadia, Sorrento Valley, Miramar, Mira Mesa, Scripps Ranch, Vista, Carlsbad, Oceanside, San Marcos, Lemon Grove, Bonita, Valley Center, Borrego Springs, Escondido, Fairbanks Ranch, Rancho San Diego 4S Ranch, Sabre Springs and Pine Valley.