Q. I had water damage to my home, and your water damage restoration contractors left me an estimate. My insurance carrier now wants me to use another water damage company. Do I have to use the vendor that my insurance recommends?
A. Absolutely not! In the state of California, you have the legal right to choose whichever vendor you trust. Insurance carriers have their "preferred vendors" as a way to streamline the paperwork and payment process following work performed as a result of an insurance claim. We use the same Xactimate pricing system accepted industry-wide as these preferred vendors and are specialists in handling insurance claims and working with adjusters.
 If you are impressed with our technicians and feel that you are in good hands with Gold Coast (as most people are!), please let your insurance carrier know that you would like Gold Coast Flood Restorations to be your vendor, and we will take it from there.
You Decide Who You Hire For Water Damage Restoration Contractors – Not Your Insurance Company
Did you know that it is a state law in California for homeowners to be allowed to hire water damage restoration contractors of their choosing when having repair work performed through an insurance claim after a disaster? Most properties are susceptible to all types of water damage issues beyond floodings, such as leaking faucets or water slowing seeping in from outside the house. Many homeowners are duped by their insurance adjuster into believing that their San Diego water damage claim will not be covered if they do not use a flood damage company from the insurance carrier's "preferred list".
These vendors are recommended by insurance adjusters because they are a part of a program where the cost to the insurance carrier is discounted in return for the volume of work given to the vendor. In some cases, you may end up with a contractor who meets your expectations. Much of the time, however, customer service and quality of work deteriorate when the water damage restoration company essentially works for the insurance corporation, and not the homeowner.
The Choice is Yours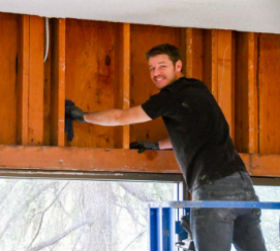 When the homeowner hires a flood restoration specialist of his or her choosing (based on referrals and research), the customer experience improves notably since the private contractor relies on reputation and customer satisfaction in order to maintain and grow their business – as opposed to simply receiving work from the insurance companies. So keep in mind should you find yourself in the unfortunate scenario of being a victim of a flood or mold damage – a little online research to find the perfect flood restoration contractor can go a long way toward a smooth recovery. Regardless of what kind of water damage you may have in your household or business, Gold Coast Flood Restorations provides the tools and the right restoration specialists required to get your problem taken care of.  A flood & mold specialist is someone who specializes in helping people who have been affected by water damage. They know how to handle the situation and they know what to do to make sure that the damage is repaired properly.  The choice is yours – not your insurance company.
When Do I Need Water Damage Restoration Contractors?
There are several situations where water damage can occur. If you notice a puddle of water outside your home, this could be a sign that your basement has flooded. If there is a large amount of water inside your home, this could be due to a pipe breaking or your toilet overflowing. If you notice that your ceiling is dripping, this could mean that your roof has leaked. There are many different reasons for water damage, but when you notice water collecting in any area of your home, you should call a professional flood restoration company immediately.
What Does a Water Damage Restoration Contractor Do?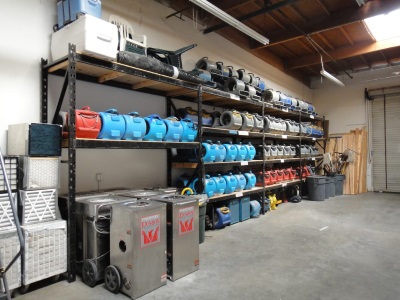 Water damage restoration contractors can help you get rid of the water. They can also help you dry out the affected area. This may include using fans, dehumidifiers, and other methods to dry the area. The professional will also help you repair the damage caused by the water. This can include repairing damaged walls, ceilings, and floors. They can also help you clean up the area and remove any debris. The professional will also help dry out the building and restore it back to its original condition.
Water damage can cause major problems to any building. Flood damage specialists are trained to handle all types of water damage. They can help you deal with the problem quickly and efficiently.  Look to Gold Coast Flood Restorations for water damage restoration contractors near me.
Serving San Diego and San Diego County for over 30 years with quality work and great service. We also service these cities – Chula Vista, El Cajon, La Mesa, Spring Valley, and Lakeside. Poway, Ramona, Alpine, Julian, Santee, Coronado, Imperial Beach, Pacific Beach, La Jolla, University City, Tierrasanta, Rancho Penasquitos, Rancho Bernardo, Rancho Santa Fe, Encinitas, Del Mar, Solana Beach, Leucadia, Sorrento Valley, Miramar, Mira Mesa, Scripps Ranch, Vista, Carlsbad, Oceanside, San Marcos, Lemon Grove, Bonita, Valley Center, Borrego Springs, Escondido, Fairbanks Ranch, Rancho San Diego 4S Ranch, Sabre Springs and Pine Valley.