Water Damage San Diego
In this day and age, service companies should be even more vigilant in regards to ensuring customer satisfaction, when any and every misstep could mean a scathing review online. Be wary of companies who excel more in puffery than they do actual services – companies who have poor online reviews, or even no reviews.
Many large franchise operations don't care about their online reputation since they receive so much work directly from the insurance companies, and do not rely on consumer marketing efforts. While we here at Gold Coast take our customer reviews extremely seriously, our work ethics go deeper than the internet.
As our incorporated name – Integrity Flood Response – suggests, our Christian ownership instills a sense of integrity, values, and work ethics that trickle down to our very last employee. As a result, the customer receives an honest evaluation of their situation. If you don't have a problem, we're not going to fabricate one so we can make a dime!  Our company motto is: "Providing Service Where Honesty and Integrity are NOT Forgotten".

Being a small business means that every single action we perform has a consequence – and the higher the quality of our service, the better the outcome for everyone.
Example:
Just last week our technicians inspected a property that had suffered minor water damage San Diego to a water heater stand from the tank leaking. The loss had actually occurred several days prior, and the homeowner had cut a large ventilation hole in the platform and inserted a household fan. Fortunately for him, his efforts worked and we did not detect any remaining moisture after conducting a very thorough inspection.
To our surprise, he then showed us an estimate given to him just prior to us arriving by a rather large franchised disaster restoration company. The estimate was $2,000! Pretty shocking when our estimate was much less. . Even if we had inspected prior to him performing the work, our estimate likely would have been half of our competitors. Gold Coast – Where honesty and integrity are not forgotten!
So while others may claim to be the best for water damage San Diego, here at Gold Coast  we can prove that we are the best.
Our operation is large enough to handle disasters on any scale – we have successfully executed water damage restorations for:
Qualcomm
Sea World
the US Navy
City of San Diego
San Diego School District
and property management firms including:
CBRE, Grubb & Ellis
N.N. Jaeschke
and Cassidy Turley
Water Damage San Diego
Gold Coast is the preferred water damage San Diego and mold remediation vendor for Padre Dams and Vista Irrigation District.
In the summer of 2012 Gold Coast was featured on NBC 7 San Diego after responding to a large commercial fire where approximately 6,000 gallons of water from the sprinkler system completely flooded all 3 floors of the building. Our crews worked around the clock and through the 4th of July holiday to completely dry out the building start to finish in 7 days. All this after a representative sent from the insurance's mega-company mockingly asked if we could "handle it".
On the other hand, no job is too small for us either, and we are still a small business who relies heavily on our reputation in order to gain new customers. We work with every major insurance carrier on a weekly basis and are equipped to provide your adjuster with the proper data and paperwork that they like to see, yet we are not on any insurance company's payroll.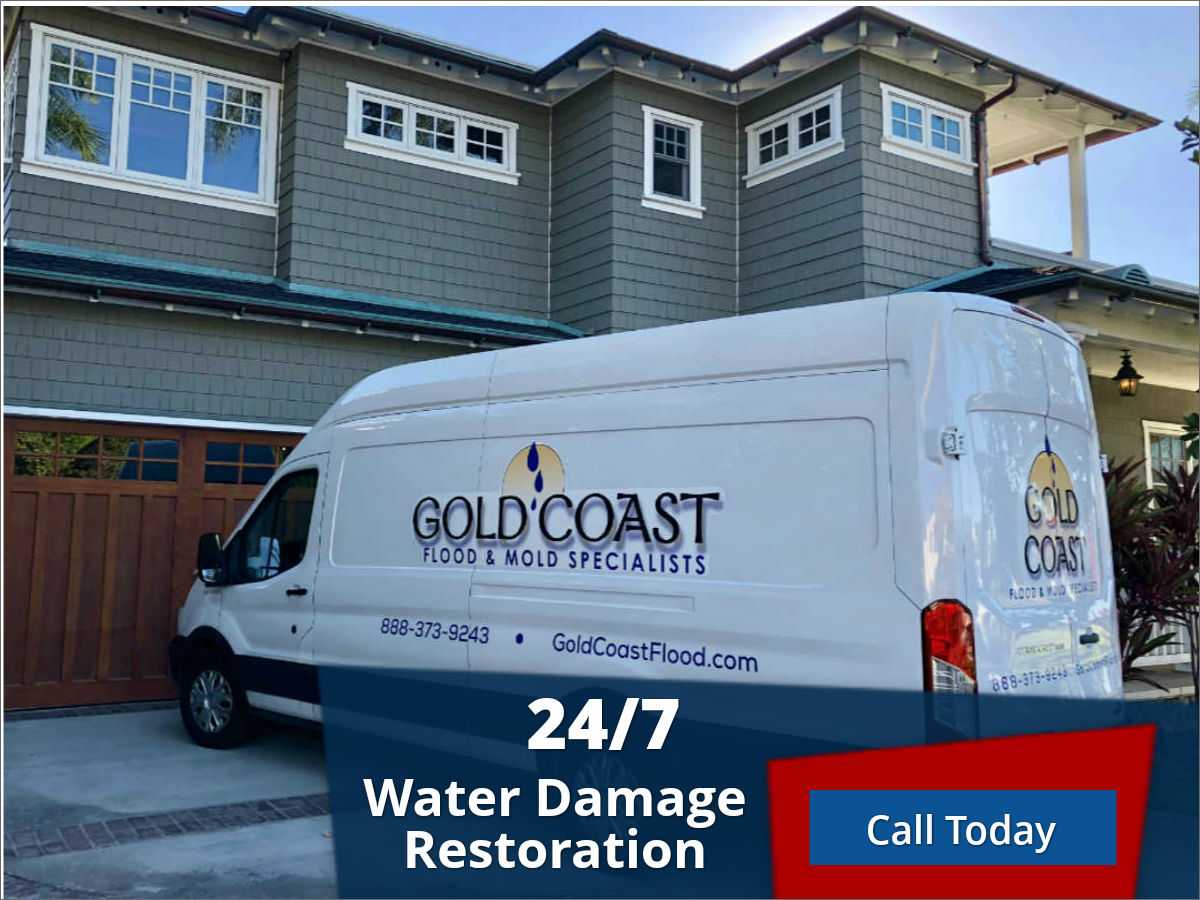 The Gold Coast Difference goes much deeper than our simple slogan, and we have the facts and stories to back it up. Others may stake claim, but the truth speaks for itself – Gold Coast is the best!
Celebrating 25 Years of Excellence 1988 – 2013 "Where Honesty and Integrity are NOT Forgotten!"
Please Like Us on Facebook – https://www.facebook.com/sandiegowaterdamage