6 Things You Must Do If You Need Flood Damage Repair
In the aftermath of a flood, residential water damage restoration is the first thing you'll want to do.  But restoration and flood damage repair shouldn't be the only must-do's on your list. Whether the inundation is caused by a system malfunction, falling water, or groundwater, the water damage restoration protocol has some best practices you need to do within the first 24 hours to ensure safety and favorable outcomes with your insurance company.
Must Do #1:  TAKE PHOTOS
You will need to document everything and work with your insurance company for flood damage repair.  Before removing water or prior to making any repairs, document the damage by taking photos and videos.  Doing so after you've done a little cleaning and fixing may decrease the extent of your coverage. Go digital as it can be easily copied, stored electronically, and shared.
Must Do #2:  AVOID RISK
If the flood was serious enough for you to vacate your home, make safety a priority when you return. Avoid additional risk by checking visible structural damage.  Look out for loosened or cracked foundation elements, holes, and warping.  If you suspect flood damage to electric, water, gas, or sewer lines, get in touch with your utility company immediately.
Have a flashlight on hand and turn off all electrical and water sources.  Even if the power hasn't been restored, it's prudent to turn off the main in your fuse box, as well as all of the individual fuse connections.  When the power is restored, you avoid the deadly mix of standing water and electricity.
Must Do #3:  PROTECT YOUR HEALTH
Just because floodwater is clear doesn't mean it's safe and clean.  Non-murky waters could still be contaminated by household chemicals and sewage.  Wear hip or waist-high waterproof boots.  Don rubber gloves when removing flood-damaged items.  Food that has gotten in contact with flood waters must always be discarded.   Purchase drinking water for the meantime.  But if you must consume from the tap, boil water until the authorities declare that the water supply is safe.
Must Do #4:  CALL YOUR INSURANCE COMPANY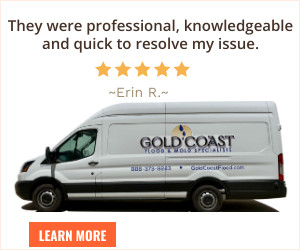 Always have your insurance company and local agent's contact details in your emergency kit.  You will need to get in touch with your insurer as soon as possible right after a flood for flood damage repair.  In instances when the flood is region-wide or has affected a community, your agent may be handling his or her own flooding issues.  In this case, contact your insurance company's headquarters.
Groundwater flood damage isn't usually covered by most homeowners insurance policies.  So get to know the extent of your coverage.  Be sure to follow the insurance company's protocol when it comes to waiting for an adjuster to inspect the property before making repairs.  Document both damage and communication made at every stage of the process.
How long till you get back to normal? Expect anywhere within a week to around six months if you're working with an insurance adjuster.
Must Do #5:  REMOVE WATER AND PREVENT MOLD DAMAGE
Once your insurance company gives you the go signal to begin flood damage repair, remove the water. Use a sump pump and a wet vac.  Note that water is heavy.  A cubic foot weighs 10 lbs.  So exercise the necessary precautions, especially when carrying buckets and water up and down staircases.
Mold thrives and multiplies in as little as 24 hours.  Remove wet articles, carpets, beddings, as well as upholstered furniture as soon as possible.  Items that have been soaked for less than 48 hours are salvageable.  But be sensible if the item holds enough monetary or sentimental value to keep and restore.
Notify your insurance company prior to removing items.  Ensure that your actions won't affect your coverage.  And, as always, photograph all water-soaked items.
Mold growth can be contained with cleaning solutions (non-ammonia detergent or pine oil cleaner, or 1 10% bleach disinfecting solution).  But exercise caution as the fumes when ammonia and bleach products are mixed can be very toxic.
Must Do #6:  SECURE YOUR PROPERTY
Secure your property to prevent additional damage.  Place boards over broken windows and attach a tarp over a damaged roof. Take photographs as this will serve as proof to your insurance company that you have exercised diligence to protect your property against further damage.
If you are in need of flood damage repair in the San Diego area look for water damage restoration near me and choose Gold Coast Flood Restorations.  Call us at (619) 449-9611 .
Serving San Diego and San Diego County for over 30 years with quality work and great water damage restoration services. We also service these cities – Chula Vista, El Cajon, La Mesa, Spring Valley, and Lakeside. Poway, Ramona, Alpine, Julian, Santee, Coronado, Imperial Beach, Pacific Beach, La Jolla, University City, Tierrasanta, Rancho Penasquitos, Rancho Bernardo, Rancho Santa Fe, Encinitas, Del Mar, Solana Beach, Leucadia, Sorrento Valley, Miramar, Mira Mesa, Scripps Ranch, Vista, Carlsbad, Oceanside, San Marcos, Lemon Grove, Bonita, Valley Center, Borrego Springs, Escondido, Fairbanks Ranch, Rancho San Diego 4S Ranch, Sabre Springs and Pine Valley.