Should your technician be Applied Structural Drying (ASD) Certified when dealing with your water damage needs?
The Institute of Inspection, Cleaning and Restoration Certification or IICRC Water Damage Restoration training course is a valuable basic training course for the water damage technician. All technicians wanting to take the Applied Structural Drying (ASD) course must first take and pass the Water Damage Restoration training at the structural drying academy.
This state-of-the-art course is based on science and mathematical formulas which are used to train technicians on how to handle water damage situations and the type of equipment to be used in order to guarantee outstanding outcomes.  The Applied Structural Drying (ASD) course is designed to teach the effective, efficient, and timely drying of water-damaged structures and contents, using comprehensive classroom and hands-on training, in order to facilitate appropriate decision making within a restorative drying environment.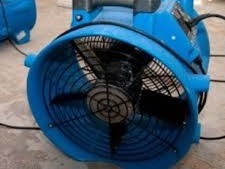 High Standards Used By Gold Coast Flood Restorations
Not all water damage restoration companies are created equal. At Gold Coast Flood Restorations we invest heavily in continuing education. Check to make sure that your contractor is ASD certified by the Clean Trust (formerly IICRC). Our technicians are and you can rest assured that you will receive the highest level of care with cutting-edge drying techniques. By using  (ASD) techniques we are able to save more building materials than ever before. The days of tearing out everything that is wet are over. Please make sure that your water damage restoration contractor has received these advanced drying certifications. Please call our office today at 888-373-9243 or visit our website for more information.
Serving San Diego and San Diego County for over 30 years with quality work and great service. We also service these cities – Chula Vista, El Cajon, La Mesa, Spring Valley, and Lakeside. Poway, Ramona, Alpine, Julian, Santee, Coronado, Imperial Beach, Pacific Beach, La Jolla, University City, Tierrasanta, Rancho Penasquitos, Rancho Bernardo, Rancho Santa Fe, Encinitas, Del Mar, Solana Beach, Leucadia, Sorrento Valley, Miramar, Mira Mesa, Scripps Ranch, Vista, Carlsbad, Oceanside, San Marcos, Lemon Grove, Bonita, Valley Center, Borrego Springs, Escondido, Fairbanks Ranch, Rancho San Diego 4S Ranch, Sabre Springs and Pine Valley.