Water Damage Service and Mold Remediation Service Specialists
Water damage can be very destructive and expensive to repair. This is especially true when the water damage is not caught in time. There are many different types of water damage that occur, and all require a water damage service to restore the home or office to its original condition. The best way to prevent water damage is to avoid it. When water does occur, it is important to act quickly to reduce the damage. If the water is not removed, it can cause mold to grow. Mold can cause serious health problems for people who are allergic to it. It can also cause structural damage to the home.
Types of Water Damage
There are two types of water damage. There is surface water damage, which occurs when water seeps through the walls or floors. The other type is sub-surface water damage, which occurs when there is a leak in the plumbing system. The main difference between the two types is the depth of the water. When water seeps into the walls, it is usually not deep enough to get into the sub-flooring. In this case, the water damage is limited to the walls and flooring.
If the water is deep enough to reach the sub-flooring, then the water damage is considered sub-surface water damage. When this occurs, the water can damage the sub-flooring, walls, and ceiling. The damage will depend on the amount of water, the type of water, the length of time that the water has been in the home, and the location of the leak. Water damage is usually caused by a burst pipe, a broken appliance, or a leaking roof.
Water Damage Causes
If the water damage is caused by a burst pipe, then it is important to have the pipe repaired as soon as possible. If the pipe cannot be repaired, then the water must be removed from the home. Water damage caused by a broken appliance or a leaking roof can be cleaned up with a wet/dry vacuum. If the water damage is caused by water coming from the ground, then it is important to call a professional water damage service. They will know what steps need to be taken to stop the water and clean up the water.
If the water comes from the ground, then it must be removed as quickly as possible. The first step is to determine how much water is present. The next step is to remove any furniture or other items that might be damaged by the water. Next, the water must be removed. If the water is still standing after the water is removed, then it must be removed again. After the water is completely removed, then the area must be dried.
Once the area is dry, then the affected areas can be restored. This may include removing any mold that is present. Mold can be removed by using a mold remover or a mold removal service. It is important to make sure that the mold remover or the mold removal service is certified to remove mold. If mold is found, then it should be removed as soon as possible. If mold is not found, then the area can be restored to its original condition.
San Diego Water Damage Service Pros Are On The Way!
Our trained San Diego water damage service professionals are experts in responding to your water damage emergencies.  Fast, courteous,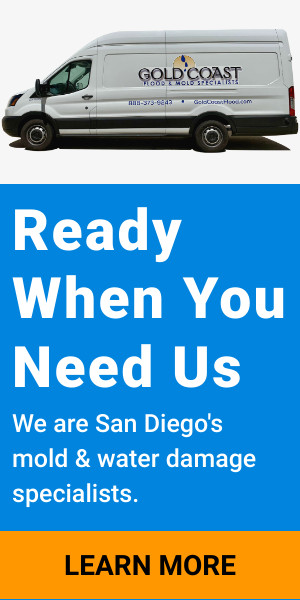 and professional, we're here to help.  After water damage clean up we will also help you with any mold remediation that you may need.
WATER DAMAGE SERVICE OFFERED
Sewage Extraction
Water Damage Clean Up Service
Structural Drying & Dehumidification
Under-Structure Extraction & Drying
Mold Inspections
Ozone Treatment
Structural Drying & Mold Remediation Equipment Rentals
Ejection Pit Elevator Shaft Extraction and Sanitization
Reconstruction and Commercial Tenant Improvements
Fire & Smoke Damage
Pressure Washing & Waste Water Collection
QUALIFICATIONS
U.S. EPA Lead-Safe Certified Firm
U.S. EPA Certified Renovator
Certified Green Business
IICRC Certified in Water Damage Restoration & Applied Structural Drying
Trained in Sewage Mitigation
Trained in Mold Remediation
Third-Party Post Remediation Testing
Registered Domestic Waste Haulers – City of San Diego Permit Number: 25-0091-06-A
Homeowner's Insurance Claim Specialists
Licensed and Insured General Contractor (General Liability, Pollution Liability, and Worker's Compensation Insurance) – License Number 838802
When you have a need for a San Diego water damage service or mold removal service, remember, there's only one company to call – Gold Coast Flood Restorations – the specialists in water damage, flood damage, and mold remediation.