Water Damage on Wood Floors San Diego CA
Water damage on wood floors can destroy hardwood floors in just hours. The best way to prevent water damage is to keep your home dry by using proper ventilation and keeping windows closed.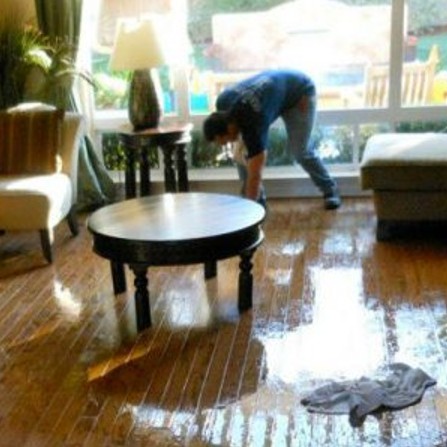 Here's how to get rid of water damage on wood floors
The first thing you need to do is determine the age of the spillage. If it occurred within the past few hours, you may be able to clean it up with minimal effect on the floor. You should know that if you are out of town and your water has sat for days, your hardwood floor is in trouble. This is because the longer the water can sit, the more likely it is that you'll have to replace your floor entirely.
If you notice any signs of water damage, call an expert at Gold Coast Flood Restorations immediately. You should also check for leaks in your roof, walls, and other areas where water might enter your home. Once you find the source of the leak, stop the flow of water with a bucket or hose. Then, use a dehumidifier to remove excess moisture from the air. Finally, clean up the area thoroughly.
Clean up as much water as possible
After cleaning up the area, dry out the affected area by using a fan or placing towels under the furniture. This will help prevent mold growth.
Signs of Water Damage on Hardwood Floors
The water has had too much time and has caused hardwood floor damage:
The floor is dirty and stained
Some boards have buckled/cupped
Nails are being pulled out of wooden boards.
Mold is forming
It's a good idea to have the floor checked for dampness. If the floor is wet, it is likely that it needs to be replaced. If the floor is getting a hump or the floor starts to cup, it's a good sign that there is a problem. These are signs of water damage under floor.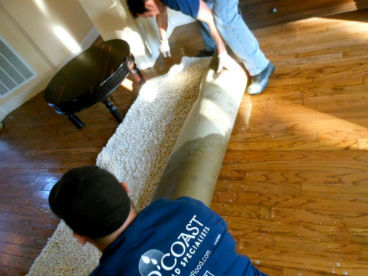 Remove wet carpet or padding immediately
If water has soaked into the subfloor, remove the damaged material and replace it with clean, dry material. Make sure to use a moisture barrier between the new material and the existing flooring.
Dry out any remaining moisture with an air blower
Once the area is dry, apply a sealant to protect against future moisture.
Apply a dehumidifier to remove excess moisture
A dehumidifier will help reduce humidity levels in the room. This will prevent mold growth and other water damage issues. If there is still excessive moisture present, use a waterproofing product to fill any cracks or holes in the subfloor
How to Fix Damaged Wood Floors
Water damage to wood floors can be very difficult to repair. The best way to restore the appearance of your floor is to remove all of the affected areas and replace them with new material.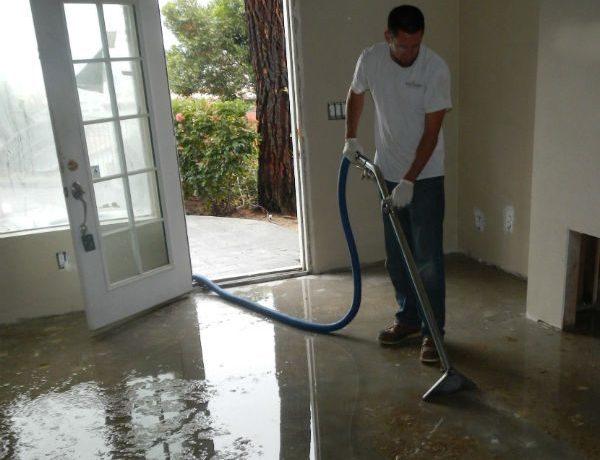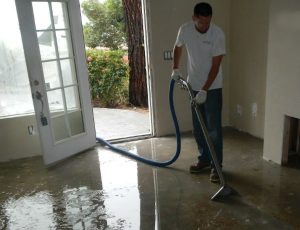 Remove Any Loose Debris or Mold
Once you've cleaned up the spill, remove any loose debris or mold with a wet rag. Mold will grow quickly in moist areas so you need to remove it as soon as possible.
Apply a Sealer
After cleaning up the mess, apply a sealant to protect the wood from further damage. You should use a product specifically designed for water damage. If you don't have access to a professional restoration contractor that knows what to do about water-damaged hardwood flooring, you can purchase an inexpensive DIY kit at your local hardware store.
Sand Down the Surface and Reapply the Stain
Sand down the surface and reapply the stain.  If you choose to use a clear finish, wait at least 24 hours before applying another coat. This will allow the finish to dry completely
What Does It Cost to Repair Water Damage on Wood floors?
Water damage on wood floors can cost between $12 to $65 per square foot to repair. The wood floor water damage repair cost includes replacing or repairing boards as necessary. It's more expensive to repair water damage on wood floors than it is to replace your floor if it's widespread.