Many Water Damage Health Risks Are Associated with Mold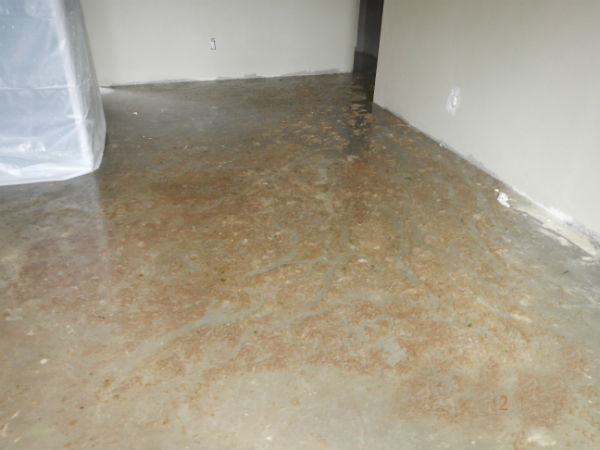 Medical studies have shown that dampness or mold in your home is closely associated with an increase in a multitude of diseases and water damage health risks, such as:
asthma
respiratory infections
bronchitis
eczema and others
Some of these water damage health risks and illnesses can cause difficulty in breathing, coughing and wheezing. Evidence has also shown that dampness and mold can cause Hypersensitivity pneumonitis, which is an inflammatory lung disease that's symptoms include fever and difficulty in breathing. If you have allergies, you may also have a lot of more difficulties and water damage health risks, when encountering untreated water damage areas.
Untreated water damaged areas are a breeding ground for a lot of different harmful types of bacteria. Molds and other nasty microbes will grow in the damaged are only just a few days after the damage occurs. A lot of people simply clean and disinfect the area, but this is not an effective method of removing the harmful bacteria and spores that may arise from your water damaged area.
If you want to avoid running into any water damage health risks caused by water damage, it's imperative that you consult the help of a water remediation professional. Prolonging the repairs can cause lowered immune system, the flu virus, acute mycotoxicosis, aspergillosis and many other problematic things, so why not be safe and make sure that your water damaged area is properly treated and there are no water damage health risks?
While it's easy to put off getting that water damaged area repaired, it's important that you consider the safety of yourself and your family. The money that is spent on proper mold remediation is going to be significantly cheaper than the cost of hospital bills and medications that might occur.
You're going to want to get your water damaged area remediated as soon as possible to eliminate any possible water damage health risks. Remember, the longer that it goes untreated, the more susceptible you are to the nasty water damage health risks.
If you know you've had water damage in any area of your home or office, contact us today to remediate any possible water damage health risks.
Gold Coast Flood Restorations is ready to handle your San Diego water damage or mold problems on a moment's notice, 24 hours a day / 7 days a week.  Or if you'd like to send us a note, please email us at: info@goldcoastflood.com or give us a call at 888-373-9243
Serving San Diego and San Diego County for over 30 years with quality work and great service. We also service these cities – Chula Vista, El Cajon, La Mesa, Spring Valley, and Lakeside. Poway, Ramona, Alpine, Julian, Santee, Coronado, Imperial Beach, Pacific Beach, La Jolla, University City, Tierrasanta, Rancho Penasquitos, Rancho Bernardo, Rancho Santa Fe, Encinitas, Del Mar, Solana Beach, Leucadia, Sorrento Valley, Miramar, Mira Mesa, Scripps Ranch, Vista, Carlsbad, Oceanside, San Marcos, Lemon Grove, Bonita, Valley Center, Borrego Springs, Escondido, Fairbanks Ranch, Rancho San Diego 4S Ranch, Sabre Springs and Pine Valley.