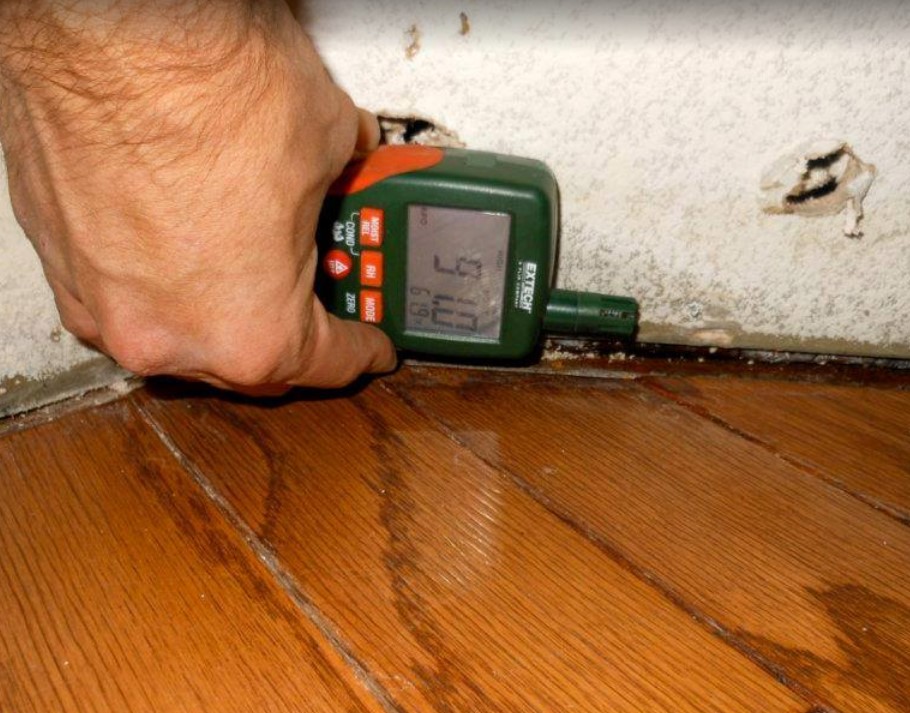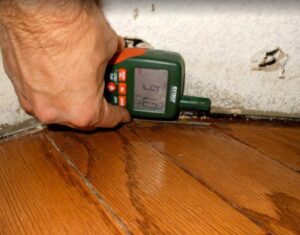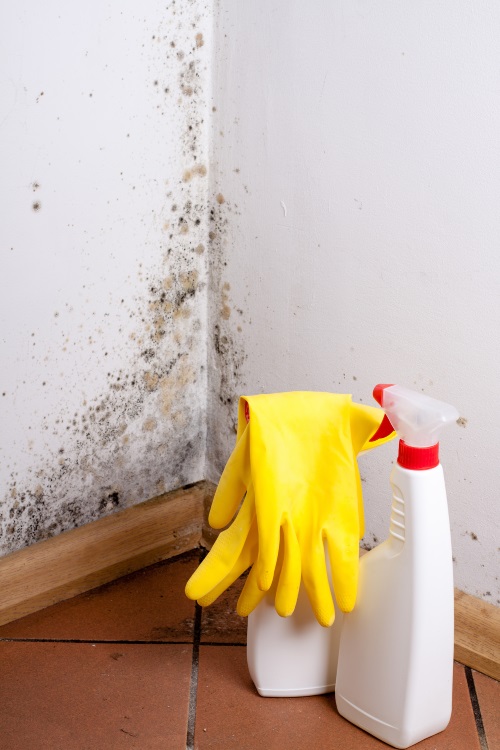 Mold infestation is closely associated with water damage.
Thus, it is safe to say that flooding is the leading cause of mold growth within homes and buildings. Some of the types of dangerous mold are Stachybotrys, aspergillus/penicillium, and acremonium result from minor and major flooding.
Types of Mold
Stachybotrys mold is found in homes exposed to persistent flooding or major water damage via broken pipes and roof leaks. Although there could be little to no visibility of these types of mold, it can pose detrimental health risks to those suffering from exposure. Symptoms affiliated with Stachybotrys mold include rash, pain, inflammation of the mouth and throat, chest tightness, cough, fever, headache, and fatigue.
Aspergillus / Penicillium mold is seen growing alongside Stachybotrys and shares most of the same health risks. Aspergillus / Penicillium is most likely found in warm, moist environments. This is the hidden mold commonly found when home and building owners open up walls or roofs to check out a leak. This mold can erode one's autoimmune system and cause life-threatening health problems.
Acremonium mold is identified by its unpleasant odor. If ingested, acremonium is potentially toxic and can cause nausea, vomiting, diarrhea, nail infections, corneal ulcers, and meningitis. The mycotoxins and carcinogens embedded within acremonium are known to destroy the brain, the immune system, internal organs, and bone marrow. To avoid this mold, it may be in your best interest to partake in some of the following precautions: keep air circulating throughout your building, remove wet rugs and upholstered furniture until cleaned and dried – and contact Gold Coast's Mold  Remediation Specialists right away!
How do I know if I have mold?
During routine mold remediation inspection a moisture meter will be used to measure the moisture levels in the home.  Moisture in the walls, ceilings, and floors of your building is the main indicator of the presence of mold.  When you see brown stains on the ceilings, dampness in windows, dark wet spots on the floors or even bubbling on your wall paint- there is a good chance you have a moisture situation that can feed the growth of these types of mold. Your inspection will also identify the types of mold growing in your home or business.
The more obvious signs of mold are black spots on your walls, mushrooms growing on the carpet, and a persistent musty, moldy smell inside your home or business.
Is mold only a topical problem?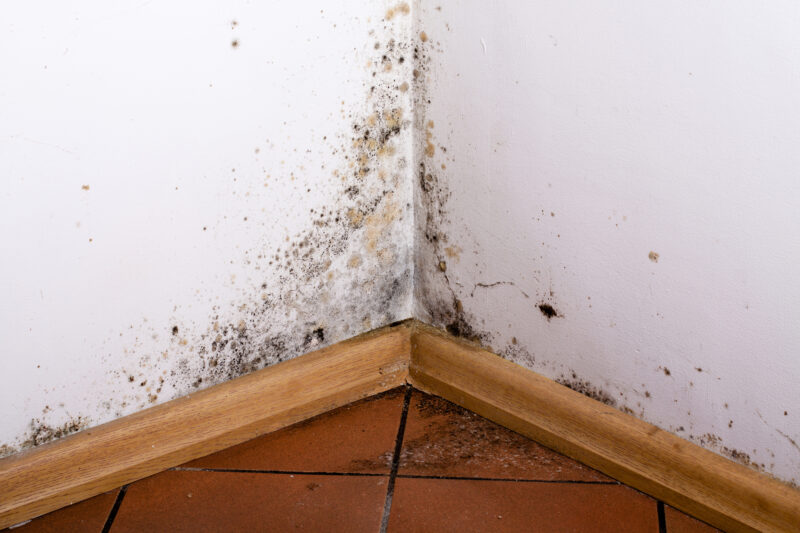 In most cases, mold is not just limited to surfaces detectable by the human eye.  Therefore, simple topical cleaning of the various types of mold acts only as a temporary solution.  Trying to remove mold on your own can be very dangerous. Mold spores will continue to accumulate and your environment will become toxic and a health hazard for anyone living in it. All too often,  do-it-yourself homeowners and business professionals do a surface cleaning of the mold- only to think the real problem is solved.
Unknowingly, that cleaning can actually spread mold around the home or office and can cause it to grow in other places.
In fact, the most important thing you can do when you see mold growing inside your home or office is to call a certified mold remediation company.  The key here is: certified.  There are many companies willing to do 'mold remediation' however if they do not properly remove the infected areas according to industry best practice safety standards, they too… can cross-contaminate your building.  It is also important that they are able to identify the various types of mold that are in your home.
Call Gold Coast Flood Restorations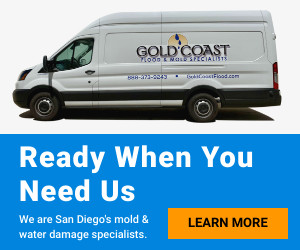 It is in the best interest of you, your family, and your home that you contact a mold remediation specialist like our team at Gold Coast Flood. We will expertly take care of your under-the-surface mold problems. After all, we are not just talking about a piece of moldy bread here; household mold can be extremely hazardous!
If you recognize any signs of mold, visible or non-visible, in your home contact us so we can have our mold remediation specialists assess your mold contamination.  The sooner you call us, the sooner we can get out to see you, and the more money you save on accumulated mold damage and contamination.  Your mold remediation specialists can identify the different types of mold to determine the best plan of action.
Serving San Diego and San Diego County for over 30 years with quality work and great service. We also service these cities – Chula Vista, El Cajon, La Mesa, Spring Valley, and Lakeside. Poway, Ramona, Alpine, Julian, Santee, Coronado, Imperial Beach, Pacific Beach, La Jolla, University City, Tierrasanta, Rancho Penasquitos, Rancho Bernardo, Rancho Santa Fe, Encinitas, Del Mar, Solana Beach, Leucadia, Sorrento Valley, Miramar, Mira Mesa, Scripps Ranch, Vista, Carlsbad, Oceanside, San Marcos, Lemon Grove, Bonita, Valley Center, Borrego Springs, Escondido, Fairbanks Ranch, Rancho San Diego 4S Ranch, Sabre Springs and Pine Valley.