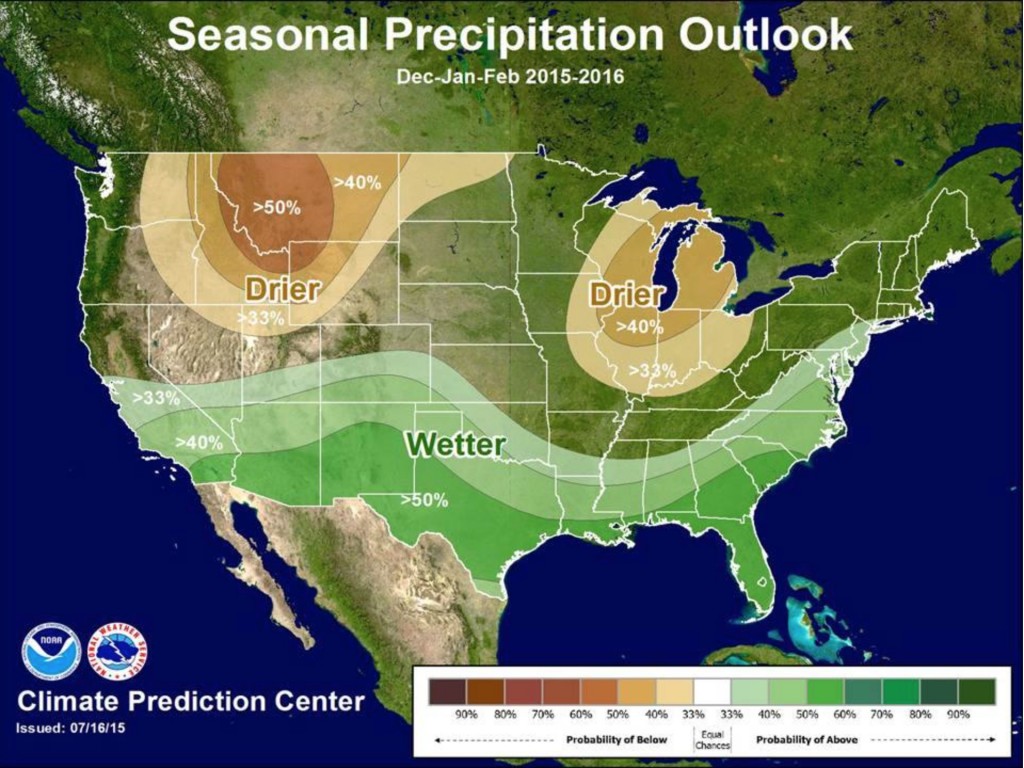 An enormous El Niño off the coast of Peru continues to gain strength and has weather experts anticipating more than a 60% probability of a wet winter for San Diego throughout the months of January, February and March. Authorities in Southern California are scrambling to prepare, including cleaning out basins and making sure roadways are ready for the big winter flood damage from storms.
Is your home prepared for all of the rain this winter? Here are some methods you can prevent flood damage to your home.
Ways to Prevent Flood Damage from Storms
1. Take care of leaks immediately. Leaky roofs and foundation cracks permit water to enter into your home, which can damage the structure and provide a perfect environment for mold. When you see wet spots on the ceiling or cracks in the foundation, repair them as soon as it's safe to climb up on the roof or as son as the material is dry enough to repair. Check that roofing shingles are safe and secure.
2. Close foundation cracks with mortar and masonry caulk or hydraulic cement, which broadens and fills spaces entirely and costs just a couple of dollars. Do not patch exclusively with mortar or cement, which might crack once more. If water is a recurring issue, make certain to investigate other options for problems like wet foundations.
3. Clear gutters and drains. Keep gutter systems and drain systems clear to tske water away from your house. Inspect storm drains on your street, as leaves and debris can block them, causing water to collect.
4. Remove clutter from downspouts. The purpose of a downspout is to divert water away from your house. see to it yours are clear of leaves and other particles and that absolutely nothing on the ground is preventing water from flowing away from your house. Include splash pads and downspout extensions as further defense in keeping the flow of water far from the house. Splash pads are typically about two feet long and made of concrete or plastic. A downspout extension can be found in various materials and lengths to fit the requirement of your yard.
5. Install French drains if you live on or ear a slope and have a persistently wet basement or a soggy lawn. A French drain gathers water in your lawn and diverts it safely away from your home.
6. Decrease sewer backup hazard. Take care of the sewage system back-up risk. If the storm water supporting combined sewers in your location is a consistent danger, think about installing a complete port backwater valve onto your house's sewer line. This valve opens only one way – away from your house. During back ups, the backwater valve closes to prevent water from entering your house. Of course, during back ups, the back water valve will decrease water flowing out from your home so keep in mind to delay taking showers, running the washing machine, or making use of the dishwasher. Backwater valves have to be set up by a certified plumbing expert.
7. Yard Grading. The ground closest to the house ought to slope down and far from your building to keep water from seeping into the basement or flooding the foundation. Nevertheless, keep soil at least 8 inches far from wood siding to protect against rot and bugs.
Floods are a common difficulty that many property owner will deal with at one time or another. However, by keeping your home in excellent repair and producing good drainage around your house, you can stop or minimize possible flood damage.
Serving San Diego and San Diego County for over 30 years with quality work and great service. We also service these cities – Chula Vista, El Cajon, La Mesa, Spring Valley, and Lakeside. Poway, Ramona, Alpine, Julian, Santee, Coronado, Imperial Beach, Pacific Beach, La Jolla, University City, Tierrasanta, Rancho Penasquitos, Rancho Bernardo, Rancho Santa Fe, Encinitas, Del Mar, Solana Beach, Leucadia, Sorrento Valley, Miramar, Mira Mesa, Scripps Ranch, Vista, Carlsbad, Oceanside, San Marcos, Lemon Grove, Bonita, Valley Center, Borrego Springs, Escondido, Fairbanks Ranch, Rancho San Diego 4S Ranch, Sabre Springs and Pine Valley.