Most homeowners don't realize how lethal mold & mildew can get till their health suffers.  Mold spores are airborne and can cause serious health problems such as respiratory issues, sinus congestion, eye, nose, or throat irritation, and headaches.  Infants, children, pregnant women, the elderly, and people with existing respiratory conditions are more susceptible to the dangers of mold and mildew.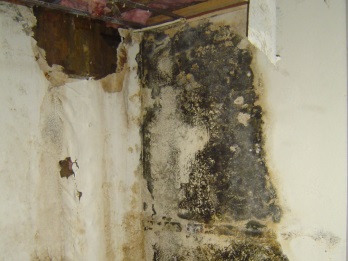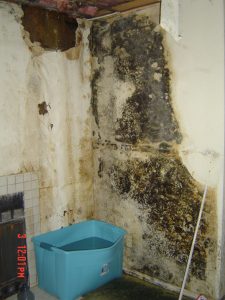 Preventing mold & mildew is key to keeping all the nasty symptoms at bay.  If you suspect mold & mildew in your home, here's what to do…
Check for areas in your home where humidity is high or where water tends to collect
Mold & mildew love damp basements, bathrooms, crawl spaces as well as areas prone to water damage. They can grow on both porous and non-porous surfaces such as wood, ceiling tiles, cardboard, wallpaper, carpets, drywall, fabric, plants, food, and insulation. If your home has recently suffered a flood you will want to address the issue immediately as fungi can develop within 24 to 48 hours. To learn more about flood-related mold clean up, read this FEMA document that can walk you through the clean-up process.
Get a Home Inspection
Get your home inspected by a certified professional. While it's not the inspector's job to look for mold specifically, most home inspectors will be able to detect even the most concealed evidence of water damage.
Use the Proper Tools
Protect yourself by donning protective gear. Prevent the spread of mold by using the right tools. Have rubber gloves, face masks, safety goggles, buckets, brushes, trash bags, disposable disinfectant wipes, and disinfectant on hand.
Ventilate the Bathroom
The bathroom tends to be a hotbed for moisture and humidity. Ventilate your bathroom well.  Encourage air circulation by switching your exhaust fan on. This will help keep your bathroom fresh, mold & mildew free.
Toss out Exposed Fabric or Furniture
If in doubt, toss it out. If you notice mold and mildew spreading on your fabric, upholstery, carpet, or furniture throw it out.  Better to be safe than sorry.
Limit Water Exposure
Do not delay fixing leaks.  If you suspect a leak, call for help immediately.  Regularly check for potential problem areas.
Treat with Mold Removal Products
There are dozens of products that deal specifically with mold & mildew removal. Spray the affected surface with the solution. Allow to sit for 15 minutes before wiping away.
Hire Professional mold & mildew Cleaners
Mold remediation companies utilize high-power vacuums, dehumidifiers, and specially-formulated solutions.  They do a thorough job at cleaning mold and mildew, as well as preventing future growth.  Hiring their services at regular intervals is a good investment and will save you unnecessary expenses in the long run.
Serving San Diego and San Diego County for over 30 years with quality work and great service. We also service these cities – Chula Vista, El Cajon, La Mesa, Spring Valley, and Lakeside. Poway, Ramona, Alpine, Julian, Santee, Coronado, Imperial Beach, Pacific Beach, La Jolla, University City, Tierrasanta, Rancho Penasquitos, Rancho Bernardo, Rancho Santa Fe, Encinitas, Del Mar, Solana Beach, Leucadia, Sorrento Valley, Miramar, Mira Mesa, Scripps Ranch, Vista, Carlsbad, Oceanside, San Marcos, Lemon Grove, Bonita, Valley Center, Borrego Springs, Escondido, Fairbanks Ranch, Rancho San Diego 4S Ranch, Sabre Springs and Pine Valley.