Tips for After the Flood – Flood Restorations
We here at Gold Coast Flood Restorations know first hand how devastating post flood effects can be. For over twenty five years we have been helping families in San Diego, CA and all over the San Diego County regain the security of their homes after flood damage cleanup has occurred.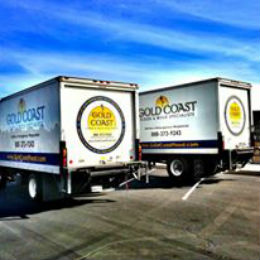 Do you have a post flood plan? If not, don't waste another second. Start preparing your plan for flood restorations today with these two easy to remember yet helpful tips.
1. After a flood most people can only think about getting back into their homes to see the damage. As tempting as that may be, you must think about your safety first.
Electricity is your main concern when entering the house. Before you do anything shut off all power to the house. This will prevent electrocution, which can be deadly. If you have a cell phone, then proceed to call Gold Coast Flood and we'll be there promptly. If you don't have a cell phone get to the closest phone, the faster water damage remediation is started the less damage the water will do to your house.
2. Next, visually assess the damage and use your best judgment to decide if it's safe to enter and if applicable what parts of the house are safe to traverse.
Two main indicators that entering is not safe are floors that feel like they are "giving" and sagging ceilings. If you see that it is safe start removing personal belongings. The more you can get out the better. As with the remediation process in general the more items you get out of the house the less water damage you will incur. You should probably begin removing the biggest and most expensive items from your home first like furniture and appliances. If there are dry and safe areas inside your home you may move your items to that part of the house.
By now we should be there and starting to take over for you! We will assess the flood restorations damage first and then give you a written estimate of the costs. Remember if you find yourself in these unfortunate circumstances to stay calm and call Gold Coast Flood Restorations at (888) 373-9243. Our quality work and excellent customer service in flood restorations will not let you down!
Serving San Diego and San Diego County for over 30 years with quality work and great service. We also service these cities – Chula Vista, El Cajon, La Mesa, Spring Valley, and Lakeside. Poway, Ramona, Alpine, Julian, Santee, Coronado, Imperial Beach, Pacific Beach, La Jolla, University City, Tierrasanta, Rancho Penasquitos, Rancho Bernardo, Rancho Santa Fe, Encinitas, Del Mar, Solana Beach, Leucadia, Sorrento Valley, Miramar, Mira Mesa, Scripps Ranch, Vista, Carlsbad, Oceanside, San Marcos, Lemon Grove, Bonita, Valley Center, Borrego Springs, Escondido, Fairbanks Ranch, Rancho San Diego 4S Ranch, Sabre Springs and Pine Valley.