When it comes to water damage, you can never be too careful. Water damage can happen to any home or building. It's important to know how to prevent and fix water damage. This article will discuss how to disconnect  water line from refrigerator to stop water damage caused by a leak.
How To Disconnect Water Line From A Refrigerator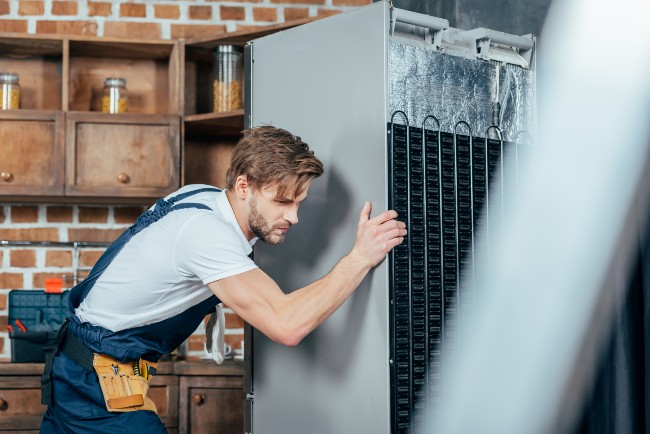 To stop water from coming into your home, you need to shut off the water to the refrigerator. There are several ways to do this. First, you can turn off the main water valve. This will shut off all the water that is running through the pipes. However, there may still be some water that has leaked into the refrigerator. You will need to shut off the water at the refrigerator itself. This is done by turning off the water line at the bottom of the refrigerator. You can also call a water damage company to help you with this step.
Refrigerator Water Line Leak
Water leaks in the refrigerator can cause significant damage. If you have water leaking into the refrigerator, you should immediately turn off the power supply to the refrigerator. You will then need to call an appliance repair technician to come out and look at the problem.
Water Damage From Refrigerator Water Line
When the water line is broken, water can begin to flow from the leak to your floor, behind cabinets, under the refrigerator, and in other places.  This is often a slow hidden leak that can be small but causes substantial damage.  Water damage caused by a refrigerator water line needs to be addressed by a water damage restoration pro.  He will know where to locate any unseen or hidden water damage and help you in preventing the growth of mold.
Refrigerator Flood
If the water line breaks, the refrigerator will fill up with water. This can cause severe damage to the refrigerator. If the water line breaks, you should call an appliance repair technician to get the water stopped. Once the water has been removed, you will need to call an appliance repair professional to dry the refrigerator.