Kitchen Flood San Diego CA
Flooding in your home can cause serious damage, especially when water gets into electrical wiring or appliances as you would find in a kitchen flood. Here are some things to consider before calling a flood restoration company.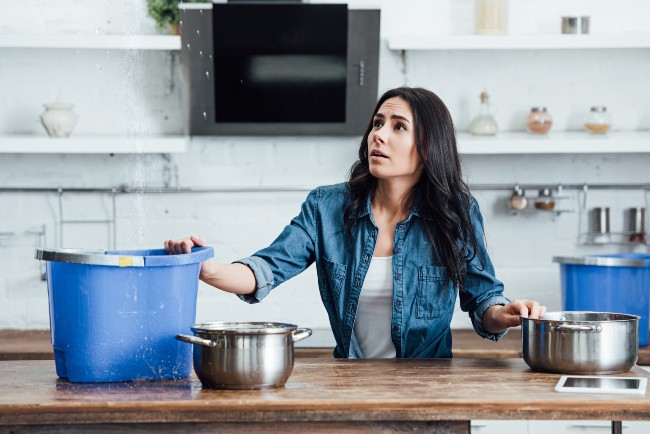 First Things First: Turn Off the Electricity
Turning off electrical circuits is a good idea when you are in a flooded area. It is wise to turn off all your electrical appliances. This will help prevent the risk of electrocution.
Turn off the water by checking the faucets and pipes in other rooms. Make sure there
aren't any leaks anywhere else in your house. Next, turn off the main water valve. This
will prevent water from entering your home through the sewer line.
Clean Up As Much Water As Possible
It's important to take care of removing water ASAP. Water damage can be costly to
repair, especially if it leads to mold or rot.
Once you've cleaned up as much water as you can, call a flood restoration company.
They will come out and assess the damage, then clean up any remaining water and
remove any debris.
Call a Flood Restoration Company
If you're dealing with a kitchen flood, you'll want to contact a professional flood
restoration company right away. The first step is to turn off the main water valve. You
should then call a flood restoration company to come out and inspect the damage.
Afterward, they will determine what repairs need to be made.
Once You've Stopped the Flow of Water, Clean Up the Mess
The flood restoration company will inspect your home, clean up the messes and make
sure there's no more flooding. The flood restoration company will perform a dry out
where they will bring in special fans to get your kitchen flood dry. They will complete the
damage assessment and help you with filing an insurance claim.
Finally, Repair or Replace Damaged Items
You should replace damaged items as soon as possible. This includes appliances,
furniture, and other things that were affected by water damage. It also includes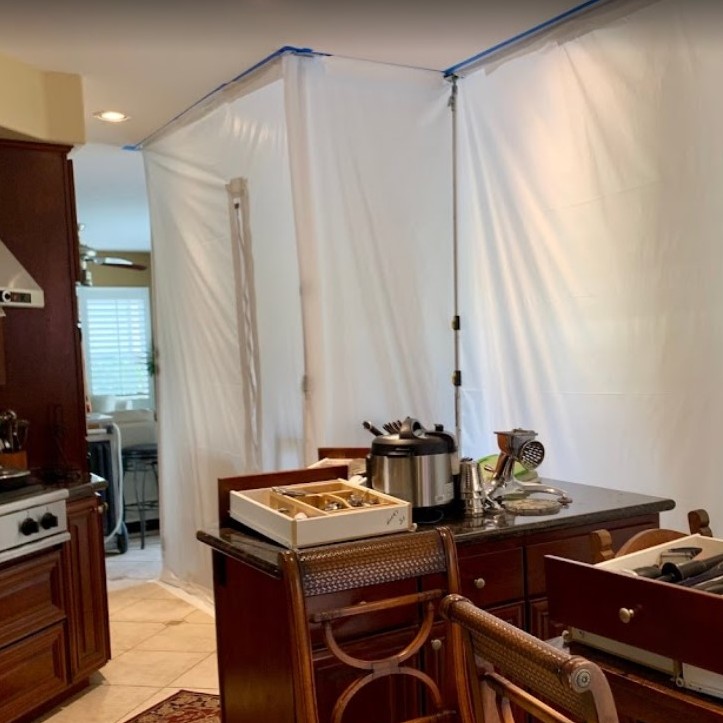 anything else that was damaged during the flood.
If you notice any signs of mold or mildew, immediately clean them off. Mold can be
dangerous because it can cause respiratory problems. Also, if there is any sign of
structural damage, such as cracks or holes, call a professional to inspect the property.
How to Avoid a Kitchen Flood
Kitchen floods can't always be avoided but with a little preventive maintenance, you can reduce your chances of ever having one.
Try to prevent these common sources of kitchen floods.
Refrigerators – Water supply lines can be disconnected or loosened if you are cleaning behind your fridge.
Dishwashers – Routinely check for bad door seals, worn-out water hoses, and damaged housing.
Ice Makers – Replace original plastic water lines with copper or stainless steel.
Sink Pipes – Stay ahead of burst kitchen pipes by always having tools and supplies handy.
Call Gold Coast Flood Restorations  for all of your Water Damage Emergencies at (619) 449-9611
Water damage in the kitchen is not as obvious as you may think. It can be under the sink, behind a refrigerator, or a broken pipe in your walls.
Check your walls for any signs of water damage. Water damage is often obvious, but in some cases, you may need to check the walls for damage after heavy rain. If you notice any smells, investigate the source of the smell.
Gold Coast Flood & Mold Specialists can help you with an assessment of your water damage emergency.