"The Apocalypse"; that is one of the first associations that comes to mind when thinking of flood preparation. While some things can be said about flash floods, it is more prudent to take care of the home.
The breakdown of pipes, sewage, toilets, washing machine, refrigerators, water heater, and the roof represents potential money pits. One leak can cause a flood in the basement and cost you more money than your bank account will allow.
You must deal with it in an expedient manner. Otherwise, the water damage will cause mold and resulting health issues.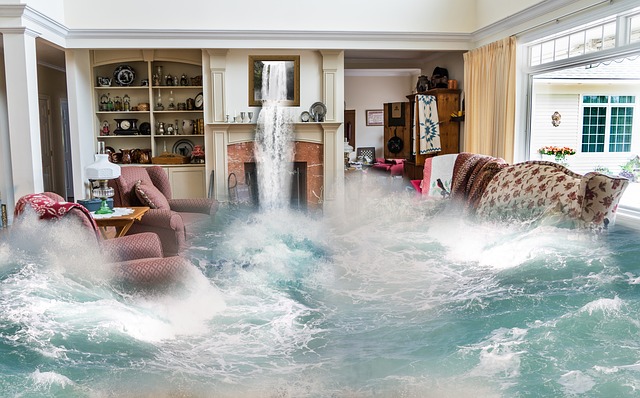 Simple Flood Preparation
Protecting your life is very important, so in the case of a Katrina level flood, it is best to evacuate before the flooding begins or to do flood preparation. But you wouldn't be a good "prepper" if you didn't do due diligence to protect your home. These are some great ways of flood preparation to minimize household malfunctions.
Plan ahead
In the case of a household malfunction, knowing the condition of all your appliances is first and foremost. Elevate any appliance that you can with bricks.This simple step is a great strategy to avoid damage. Also, get all the information about pipes and sewage systems upon or before purchasing the home.
Properly store important items
Store important tax documents, insurance documents, pictures, family memorabilia, and even valuable personal effects in an airtight container in a high place.It is even better to have the original copies stored in a safe deposit box.
Schedule regular maintenance on your household appliances
Whether it is DIY or professional, it is good to know how to turn off the water heater in case of emergency. It is also necessary to understand how your sewage system works for your house.It is often that a homeowner will disregard this not out of laziness but simply for the lack of awareness.
Invest in a sump pump
A sump pump is simply a water vacuum. This is especially necessary when you have a basement. Early removal of excess water can limit the amount of damage that you must deal with.It can also help prevent black mold from accumulating within your walls.
Know the number of your local Flood Restoration, Flood Preparation, Water removal company
No one can prevent every disaster from happening. A professional can tell you what you did not know about any relevant structural damage.The water may seem insignificant because the materials in the floor or wall soaked it up, but it could end up costing more than just money in the near future.
Ignorance is not bliss when it comes to protecting your investment and home. It is better to deal with minor issues such a leaky roof or broken toilet as soon as possible. It can be annoying and tedious to do but will save you so much time, money, and give you peace of mind in the long term.
For more information on flood preparation, contact Joe Colombo, a certified flood preparation specialist in San Diego, CA. and the owner of Gold Coast Flood Restorations. Call 888-373-9243 or email us at info@goldcoastflood.com
Serving San Diego and San Diego County for over 30 years with quality work and great service. We also service these cities – Chula Vista, El Cajon, La Mesa, Spring Valley, and Lakeside. Poway, Ramona, Alpine, Julian, Santee, Coronado, Imperial Beach, Pacific Beach, La Jolla, University City, Tierrasanta, Rancho Penasquitos, Rancho Bernardo, Rancho Santa Fe, Encinitas, Del Mar, Solana Beach, Leucadia, Sorrento Valley, Miramar, Mira Mesa, Scripps Ranch, Vista, Carlsbad, Oceanside, San Marcos, Lemon Grove, Bonita, Valley Center, Borrego Springs, Escondido, Fairbanks Ranch, Rancho San Diego 4S Ranch, Sabre Springs and Pine Valley.
Trademark Restoration Services
is a full-service damage restoration and mold remediation company repairing homes in Las Vegas, Summerlin, Henderson and Boulder City. 
Flood preparation San Diego CA
Related articles across the web