Is air conditioner condensate leak a big problem to your home or business?
As temperatures rise in El Cajon, so does the use of air conditioners.  It is not uncommon during this time of year to see leaks that originate in the condensation system of air conditioners.  It is difficult to find out the cause of your leaking air conditioner especially when you have no idea where to look. Water leaking from an air conditioner may be the result of an air conditioner condensate leak. The water damage or mold damage that may present itself in your home may seem like a regular plumbing leak.  If it is occurring during times when the air conditioner is being used, then you may have a air conditioner condensate leak or pump leak.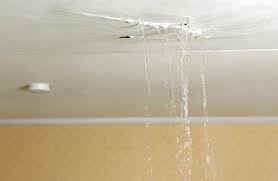 A leak can lower the efficiency of your unit and at the same time increase your energy bill. To retain your unit's efficiency, you should fine the cause of the leak and repair it the soonest possible time. The highly trained technicians at Gold Coast Flood Restorations are here to help you get your El Cajon home repaired from water damage.  It is imperative that this damage is treated quickly to prevent the growth of mold.  Please call the Gold Coast Flood Restorations hotline for water damage repairs at 888-373-9243 to schedule a knowledgeable technician to come evaluate the damage to your home.
Air conditioner condensate leak San Diego CA
Serving San Diego and San Diego County for over 30 years with quality work and great service. We also service these cities – Chula Vista, El Cajon, La Mesa, Spring Valley, and Lakeside. Poway, Ramona, Alpine, Julian, Santee, Coronado, Imperial Beach, Pacific Beach, La Jolla, University City, Tierrasanta, Rancho Penasquitos, Rancho Bernardo, Rancho Santa Fe, Encinitas, Del Mar, Solana Beach, Leucadia, Sorrento Valley, Miramar, Mira Mesa, Scripps Ranch, Vista, Carlsbad, Oceanside, San Marcos, Lemon Grove, Bonita, Valley Center, Borrego Springs, Escondido, Fairbanks Ranch, Rancho San Diego 4S Ranch, Sabre Springs and Pine Valley.
Related articles across the web