Your Trusted El Cajon Water Damage Restoration and Mold Remediation Experts
At Gold Coast Flood Restorations, we understand the devastating impact water damage can have on your home or business. With over 35 years of experience serving El Cajon and the San Diego area with a dedicated team of experts, we are committed to restoring your property to its pre-damage condition efficiently and effectively.
Have Questions? Give us a call at (619) 449-9611

Types of El Cajon Water Damage
Water damage can come from many places in your home.  It can come from leaks in your plumbing or roof, outside water intrusion, broken hoses to your dishwasher or washing machine, a leak in an ac condensation hose, a leak in the water line going to your refrigerator's icemaker, a rusted-out water heater and many more.  It is important that you check your home regularly for possible leaks in your piping, appliances, and fixtures.
Our Services
Water Damage Restoration: From burst pipes to flooding incidents, we specialize in comprehensive water damage restoration services. Our team utilizes advanced equipment and proven techniques to extract water, thoroughly dry the affected areas, and restore your property to its original state.
Mold Remediation: Dealing with mold is a serious matter, as it can jeopardize both the structural integrity of your property and your health. Our certified mold remediation specialists employ industry-leading protocols to identify, contain, and safely remove mold, ensuring a clean and healthy living environment.
Emergency Response: Disasters don't wait for convenient times, which is why our team is available 24/7 to respond swiftly to your water damage emergencies. We understand the urgency and act promptly to minimize further damage and provide immediate relief.
Sewage Cleanup: Sewage backups can lead to hazardous conditions and pose health risks. Our experts are equipped to handle sewage cleanup and safely remove contaminants, ensuring a thorough and safe restoration process.
Moisture Detection and Structural Drying: Our advanced moisture detection tools enable us to accurately assess the extent of water damage, even in hard-to-reach areas. We employ proven techniques for efficient structural drying, preventing further damage and mold growth.
Why Choose Gold Coast Flood Restorations?
Experience and Expertise: With over [insert number] years of experience in the industry, we have the knowledge and expertise to handle any water damage or mold remediation project, big or small.
Comprehensive Solutions: From initial assessment to final restoration, we offer a full range of services to address all aspects of El Cajon water damage and mold remediation. Our goal is to provide a seamless and hassle-free experience for our clients.
Certified Professionals: Our team consists of certified and trained professionals who stay up-to-date with the latest industry standards and best practices. You can trust us to deliver top-quality results.
State-of-the-Art Equipment: We utilize cutting-edge equipment and advanced technology to ensure efficient and effective restoration. Our tools allow us to tackle any challenge with precision and speed.
Customer Satisfaction: Your satisfaction is our priority. We strive to exceed your expectations by delivering exceptional service, clear communication, and prompt responses to your needs.
Contact Us Today for Expert El Cajon Water Damage Restoration and Mold Remediation Services
When disaster strikes, trust Gold Coast Flood Restorations to restore your property and peace of mind. Contact us today at (619) 449-9611 to speak with our friendly team and schedule a consultation. Let us handle your El Cajon water damage restoration and mold remediation needs with professionalism and care.
10 Time Angie's List Super Service Award Winners!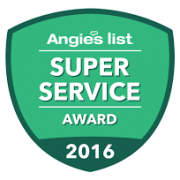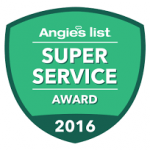 Angie's List members are caring, educated, and selective homeowners.  Check out our reviews on Angie's List. and see what they have to say about us. Reviews
Gold Coast Flood & Mold is the name you can call to do the job the right way, the first time.
Experience the  Gold Coast Difference!
As a Christian-based, family-owned, and operated El Cajon water damage restoration and mold remediation company, we're committed. From the initial phone call through project completion, you'll find the highest degree of professionalism, flexibility, quality of work, and peace of mind that your water damage or mold problems will be taken care of with as minimal disruption as possible. Whether it be El Cajon water damage from a roof leak, slab leak, pipe leak, or sewage backup, Gold Coast Flood Restorations is here for you.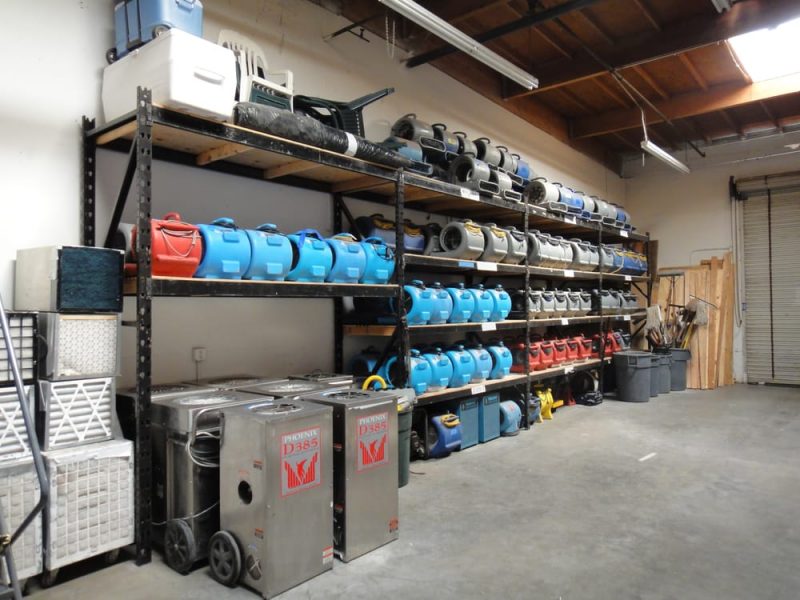 We promise to:
Be prompt, courteous, and responsive to your needs.
Earn your trust and loyalty.
Inform you about all aspects of the water damage or mold remediation job.
Prepare written water damage or mold remediation estimate.
Offer competitive water damage or mold remediation prices.
Leave a job site clean.
Fully stand behind our work.
Keep you happy and informed.
Centrally located, we service El Cajon and all of San Diego, 24 hours per day and 7 days per week.  We are proud to be celebrating our 35 years of providing excellent service in San Diego County!!
24-Hour Emergency Water Damage Service in El Cajon
When you call us we are there for you. At Gold Coast Flood Restorations you get a live person 24 hours a day, 7 days a week, and 365 days a year. All of our techs treat each El Cajon water damage restoration project as if it were their own home. That means that we are pulling nails from studs, cutting drywall in a way that makes it easier to install new drywall (leaving tie-ins), snapping chalk lines for perfectly straight cuts, and generally taking extra measures to leave a job site as clean as possible – even if we are not performing the reconstruction.
Additional Services Available in El Cajon
24-Hour Emergency Service Water & Sewage Extraction
El Cajon Water Damage Restoration
Structural Drying & Dehumidification
El Cajon Mold Remediation
Under-Structure Extraction & Drying
Mold Inspections
Major Sewage Pumping & Cleanup
Ozone Treatment
Structural Drying & Mold Remediation Equipment Rentals
Ejection Pit Elevator Shaft Extraction and Sanitization
Reconstruction and Commercial Tenant Improvements
Flood Damage
Fire & Smoke Damage
Pressure Washing & Waste Water Collection
Qualifications
U.S. EPA Lead-Safe Certified Firm
U.S. EPA Certified Renovator
Certified Green Business
IICRC Certified in Water Damage Restoration & Applied Structural Drying
Trained in Sewage Mitigation
Trained in Mold Remediation
Third-Party Post-Remediation Testing
Registered Domestic Waste Haulers – City of San Diego Permit Number: 25-0091-06-A
Insurance Claim Specialists
Licensed and Insured General Contractor (General Liability, Pollution Liability, and Worker's Compensation Insurance) – License Number 838802
When you have an El Cajon water damage or mold removal emergency, remember, there's only one company to call – Gold Coast Flood Restorations – the specialist in water damage, flood damage, and mold remediation. (619) 449-9611
El Cajon Mold Removal
If a mold inspection reveals that your home does indeed have mold you will need to have the mold removed. Mold removal, also known as mold remediation, will need to occur to avoid the spread of mold into other areas of the structure. Mold remediation should be done as quickly as possible. Give us a call at (619) 449-9611  and we'll show you that we are the El Cajon mold removal specialists!
Serving San Diego and San Diego County for over 35 years with quality work and great service. We also service these cities – Chula Vista, El Cajon, La Mesa, Spring Valley, and Lakeside. Poway, Ramona, Alpine, Julian, Santee, Coronado, Imperial Beach, Pacific Beach, La Jolla, University City, Tierrasanta, Rancho Penasquitos, Rancho Bernardo, Rancho Santa Fe, Encinitas, Del Mar, Solana Beach, Leucadia, Sorrento Valley, Miramar, Mira Mesa, Scripps Ranch, Vista, Carlsbad, Oceanside, San Marcos, Lemon Grove, Bonita, Valley Center, Borrego Springs, Escondido, Fairbanks Ranch, Rancho San Diego 4S Ranch, Sabre Springs and Pine Valley.