Why Toxic Mold Remediation is Important to Your Health
Why San Diego Flood Restoration for Toxic Black
Mold Remediation is Important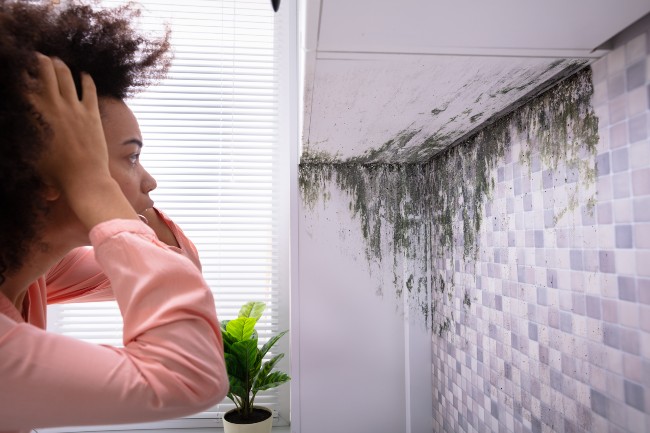 Toxic Black Mold Is Harmful
Sounds scary, doesn't it?
According to the EPA, various types of mold can cause health problems for some people.
Those health problems are primarily in the form of allergies such as stuffy head, headache,
itchy eyes, trouble breathing, etc. These ailments can be more severe in the young, the old,
and those with other health issues. The CDC basically says the same thing – that
mold can cause health issues in some people, or no issues in other people
If you are living in an area where the relative humidity is above 55%, or if you have
experienced a flood in your home then you are very much exposed to health risks from
mold and other dangerously harmful contagions.
Proper San Diego flood restoration involves water extraction and requires knowledge
and expertise in making sure all the proper safety procedures and preservation techniques
are used. No homeowner wants to come home to a flooded house that is growing mold.
However, prompt attention and care from a professional San Diego flood restoration and
San Diego mold remediation company can ensure that mold growth and the related health
hazards from a flood are eliminated.
Toxic Molds
Stachybotrys Chartarum is a greenish-black fungus found worldwide that grows really well
in high-cellulose material such as straw, hay, wet leaves, drywall, carpet, wallpaper,
fiberboard, and ceiling tiles, thermal insulation, etc. The mold fungus, before drying, is wet
and slightly slimy to touch.
Stachybotrys mold is considered a toxic mold and is a major health risk to you and your
family.
Contrary to popular belief, this type of mold does not grow on plastic, vinyl, concrete
products, or ceramic tiles. Neither is it found in the green mold on bread or in the black
mold on shower tiles.
This dangerous mold should be a major concern, especially in areas where major flooding
has occurred. The problem is that the existence of this type of mold not only includes
residential and commercial area flood incidents, but also numerous minor water releases
due to plumbing failures, conductive condensation, house water leaks, and accidental
spills.
A Serious Health Risk for Some People
For some people, exposure to toxic mold spores may be a minor medical risk. To
others, it may be a serious health hazard, with life-threatening results. There will be some
people, especially children, which will exhibit more adverse reactions than other persons
exposed to the toxic mold. Some of these reactions will include lung tissue damage,
memory loss, and even death.
This may also depend on the chemical sensitivity, genetic disposition, and predisposing
health history.
Exposure to Harmful Mold Is Considered a Health Hazard
Currently, most health organizations consider exposure to this harmful mold a health
risk hazard. Keep in mind that most responses leading to testing, investigations, and
abatement of the toxic mold are due directly to occupant complaints or documented
detrimental health effects.
Call a Pro for Toxic Mold Remediation
Don't become a lost statistic. If you had a flood in your home, even a small flood, or you
have mold growing indoors, then please contact a local San Diego flood restoration
or San Diego mold remediation company near you.
For more information, contact your San Diego mold remediation specialists 24 hours a day at 888-373-9243 or email us at info@goldcoastflood.com .
Serving San Diego and San Diego County for over 30 years with quality work and great service. We also service these cities – Chula Vista, El Cajon, La Mesa, Spring Valley, and Lakeside. Poway, Ramona, Alpine, Julian, Santee, Coronado, Imperial Beach, Pacific Beach, La Jolla, University City, Tierrasanta, Rancho Penasquitos, Rancho Bernardo, Rancho Santa Fe, Encinitas, Del Mar, Solana Beach, Leucadia, Sorrento Valley, Miramar, Mira Mesa, Scripps Ranch, Vista, Carlsbad, Oceanside, San Marcos, Lemon Grove, Bonita, Valley Center, Borrego Springs, Escondido, Fairbanks Ranch, Rancho San Diego 4S Ranch, Sabre Springs and Pine Valley.