The Importance of a Mold Inspection after a Flood
Mold Abatement San Diego : The Importance of a Mold Inspection after a Flood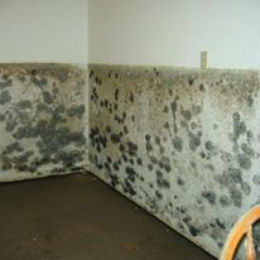 Whether a flood is caused by nature or a plumbing failure, the end result is usually the same: large amounts of property damage that need to be repaired. However, while some of the water damage is obvious to anyone who sees it, other types of damage can be more insidious.
A flood can cause serious mold damage that may not be immediately apparent, but that without the proper mold and mildew remediation can grow into an even greater problem than the rest of the damage combined. The main reason for this is that a mold problem doesn't crop up instantly. A flood soaks a large area with water, providing a perfect environment for mold growth.
However, while the stage for the mold has been set, it takes time for the mold to actually grow. So, when the average homeowner is inspecting their house for damage, the mold may not even be visible yet. This is particularly true if it's hidden behind walls that don't appear too damaged.
However, over time, the mold will grow, which can lead to health problems for those living in the house as well as yet more structural damage to the house itself, as the mold grows inside the insulation, vents, and other key areas.
This is why it's important to have a mold inspection done when doing repairs after a flood. A mold and mildew remediation specialist will be able to tell you whether or not your house has been contaminated with mold, even if the mold is hidden somewhere not immediately visible.
If you're lucky, then you'll find out there isn't any mold and you won't have to do anything else. On the other hand, if there is mold, you'll have caught it early, and can start the mold abatement san diego process before the mold has spread too far.
Doing repairs after a flood is never fun, but having to do another set of repairs or mold remediation months after the flood because you accidentally missed something is even less so. Doing the proper mold inspections right now can save you a world of mold abatement san diego problems later.
For more information or to get a mold remediation inspection, contact Joe Colombo, a certified mold remediation specialist in San Diego, CA. and the owner of Gold Coast Flood Restorations.  Please call  us at 888-373-9243 or send us an email