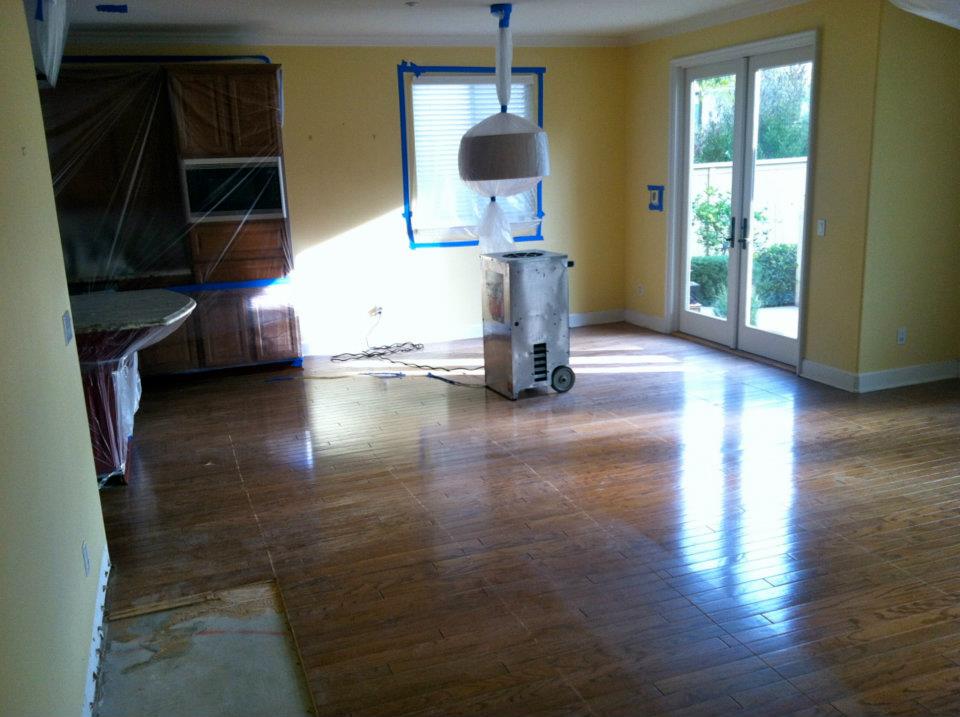 It is the worst nightmare of every home owner – coming back home from holiday break and finding that your home is damaged from burst pipe as you were not home early on to catch the damage. The water damage from a leaky pipe could be extensive as damage from the burst pipe may go clear down in to the sub-flooring of your home. But luckily there is no need for you to bulldoze the water logged home and rebuild in case some basic techniques of water mitigation control are utilized by you. The first priority should be stopping the water damage source at the valves. Turn off water supply to the home so that clean-up, which is the next stage of water restoration project, can be started.
After shutting off the water, you can better assess damage and start doing some work by yourself as you wait for pros from the water mitigation service to come and take over. Remember that time is working against you. The longer you allow the damage to sit, the more likely it is that water will get into the sub-flooring, go in to insulation and drywall.
Don't Delay on Water Mitigation
The longer the water mitigation goes undone, more likely it is that your house will develop secondary damage in form of bacteria and mold growth. In case your home starts developing growth of black mold, it is so dangerous and so toxic, that you might find local health department tagging the house as dangerous and uninhabitable.
Take out carpeting and furniture damaged in flood and in case you want to try salvaging this stuff, you can put it in some warm place like a garage and turn on a fan to blow air on it. In case you have any way of extracting water from the furniture and carpet, it will go long way in making sure that drying out period works to save the furniture and carpet from water damage as well as possibility of mold damage in future.
The process will be continued by the pros by removing the drywall and possibly removing insulation in walls which was impacted. In case you are lucky studs wouldn't get saturated and they can be dried out throwing hot air on them instead of being replaced.
Flooring and the sub-flooring might be your biggest problems and it might be necessary for you to remove the large portions of the subfloor and get it replaced in order to make sure that your home does not become breeding ground for the mold later on.
Repairing extensive amount of damage which can be caused by water inside your home is possible but you should be ready for water mitigation pros to do their work quickly since they will be working against time. The earlier you start the work of water damage restoration, the more you are to minimize the damage and to avoid the secondary damage to your home along with ensuing problems that are associated with it.