Before you rebuild or restore your water-damaged home,
take these steps to remediate mold
Hurricane Sandy has left a soggy breeding ground for remediate mold in its wake, and this can cause serious health problems for residents of flooded homes. As a first step, "any structural or building material that got wet has to be removed from inside the house," says Mike Belk, a flood and mold specialist certified by the Institute of Inspection Cleaning and Restoration Certification (IICRC). Then everything must be thoroughly dried out and any mold-contaminated materials must be removed before new construction can begin.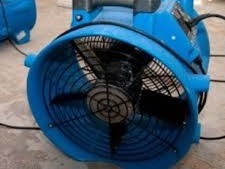 Get a professional to assess the damage. A surface in your home may feel dry to the touch but still have dampness underneath that could lead to mold. Professionals, specifically flood and mold restoration specialists, use moisture meters to detect this. "Not everyone can afford to hire a certified restoration professional, so they turn to somebody they trust and know, like their contractor," says Chris Taylor, the IICRC's vice chair of restoration standards. "But keep in mind that licensed contractors are trained only to design and build and tear down if need be; they don't have the expertise when it comes to a structure's microbial level — and structures need to be sound on a microbial level before you can even think about rebuilding."
Belk is based in San Diego but has already been contacted by a New Jersey homeowner and her contractor, as flooding restoration professionals in the hurricane zone area are neck deep in assessments. "We talked about how to dry everything that was water damaged," he says. "We frequently advise, work with and rent out our high-efficiency fans and dehumidifiers to contractors."
Remove all water-contaminated items. Drywall, insulation, carpeting, wood flooring, cabinetry — any wet item has to be removed. "If only a few things got wet and you're doing things yourself without a professional, then you can salvage something like furniture, but I wouldn't recommend it," says Belk. "If it got wet, it's been contaminated with floodwater coming from the Hudson — and who knows what else it's brought with it."
Read more on how to remediate mold at Houzz.com